Do you like Red Wings tickets?
At every event we have 3 prizes up for grabs! In order to win one all you gotta do is spin the wheel! In addition to those 3, we have a "trivia" section. If you can answer the litter-based trivia question, then you can win 4 Red Wings tickets, Level 200, to any home game. Will you land on it?
Sunday April 23rd Schedule:
Atlantic Ave – 12pm – Across from Three Heads Brewery
Culver Road – 2pm – Corner of Culver & Merchants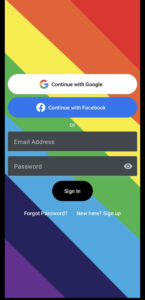 * This Week's Spotlight *
Did you know that Walking For Rochester has it's own mobile app?
WFR is releasing our 2nd generation app in May. This app will be vital in our battle against pollution.
This app will be free to the public. The goal for this app is to track our volunteers while they pick up litter.
As you walk and pick up litter, the app would track your location via GPS in the background. 
This information allows us to gameplay better to cover ground more efficiently and often. 
We hope to see you this weekend!
I am Walking For Rochester, are you?