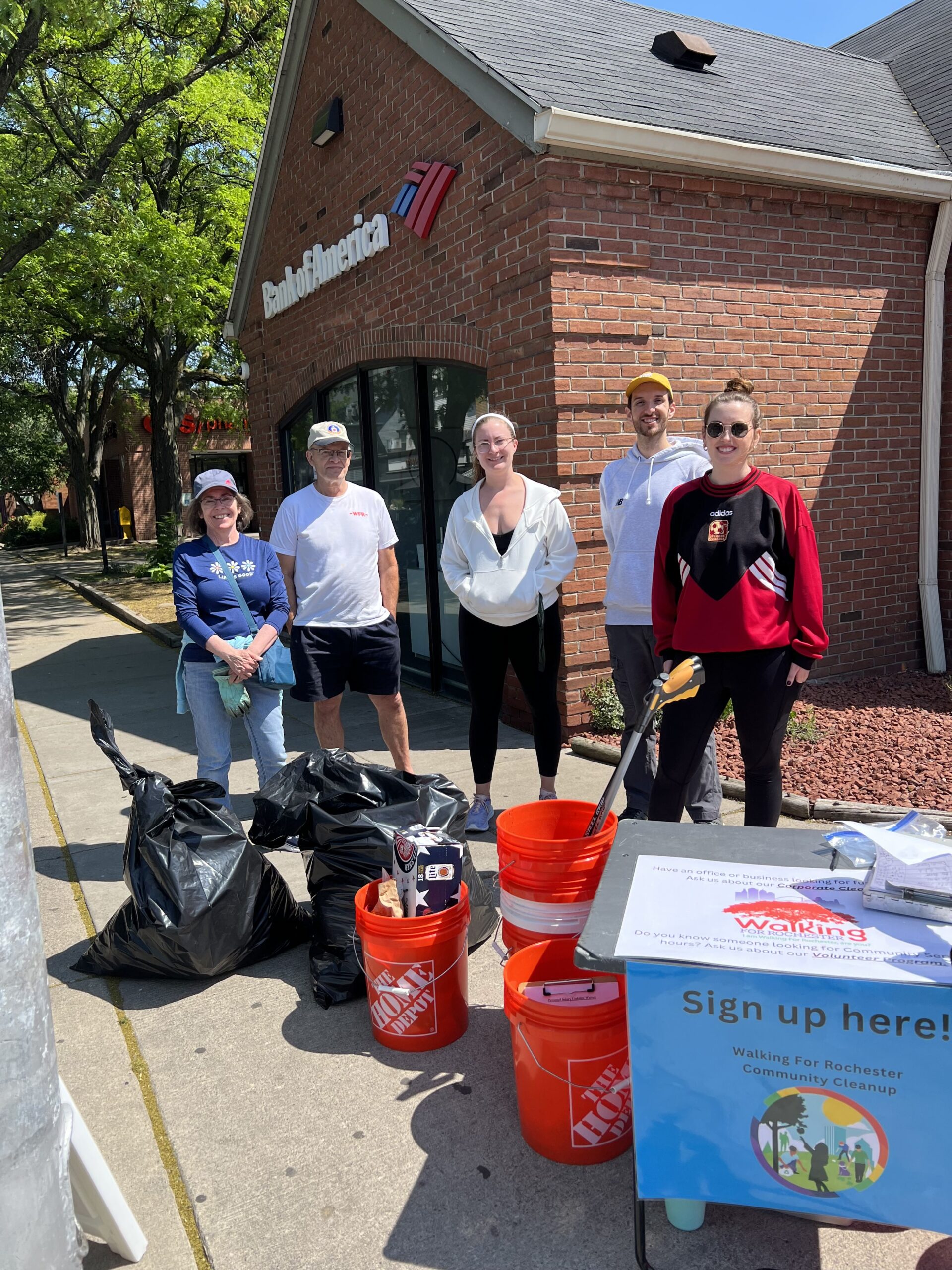 Walking For Rochester collects 72.4 pounds of litter this past weekend! Bringing the yearly live total to 619.3 pounds!
This weekends schedule…
Saturday June 10th Schedule:
Monroe Avenue – 12pm – Corner of Monroe Ave. and Goodman St.
Clinton Avenue – 2pm – Corner of S. Clinton Ave. and Karges Pl.
I am Walking For Rochester, are you?
* This Week's Spotlight *
What exactly is a Walking For Rochester Community Cleanup?
Community Cleanups are free and open to the public.
WFR runs two community cleanups every weekend, usually on Saturdays (weather permitting).
There is no pre-signup required. Just show up at the correct time and location.
Event details are at the top of our website and in these weekly newsletters.
You do not need to bring equipment, we have enough for everyone.
These events are for all ages. (under 18 years of age need to be supervised by a parent/guardian)
Community Cleanups last for approximately 1 hour. You can show up late and still participate.
You must speak with the cleanup manager before volunteering to read the safety guidelines, sign the waiver, and retrieve equipment.
There are gift cards, merchandise and other prizes up for grabs to volunteers at EVERY CLEANUP
Looking for more information? Check out our Community Cleanup page on our website here: https://walkingforrochester.org/community-clean-ups/
Or give our office a call at 585-358-6888!
We can't wait to see you there!
https://walkingforrochester.org/second-annual-fundraiser-silent-auction/