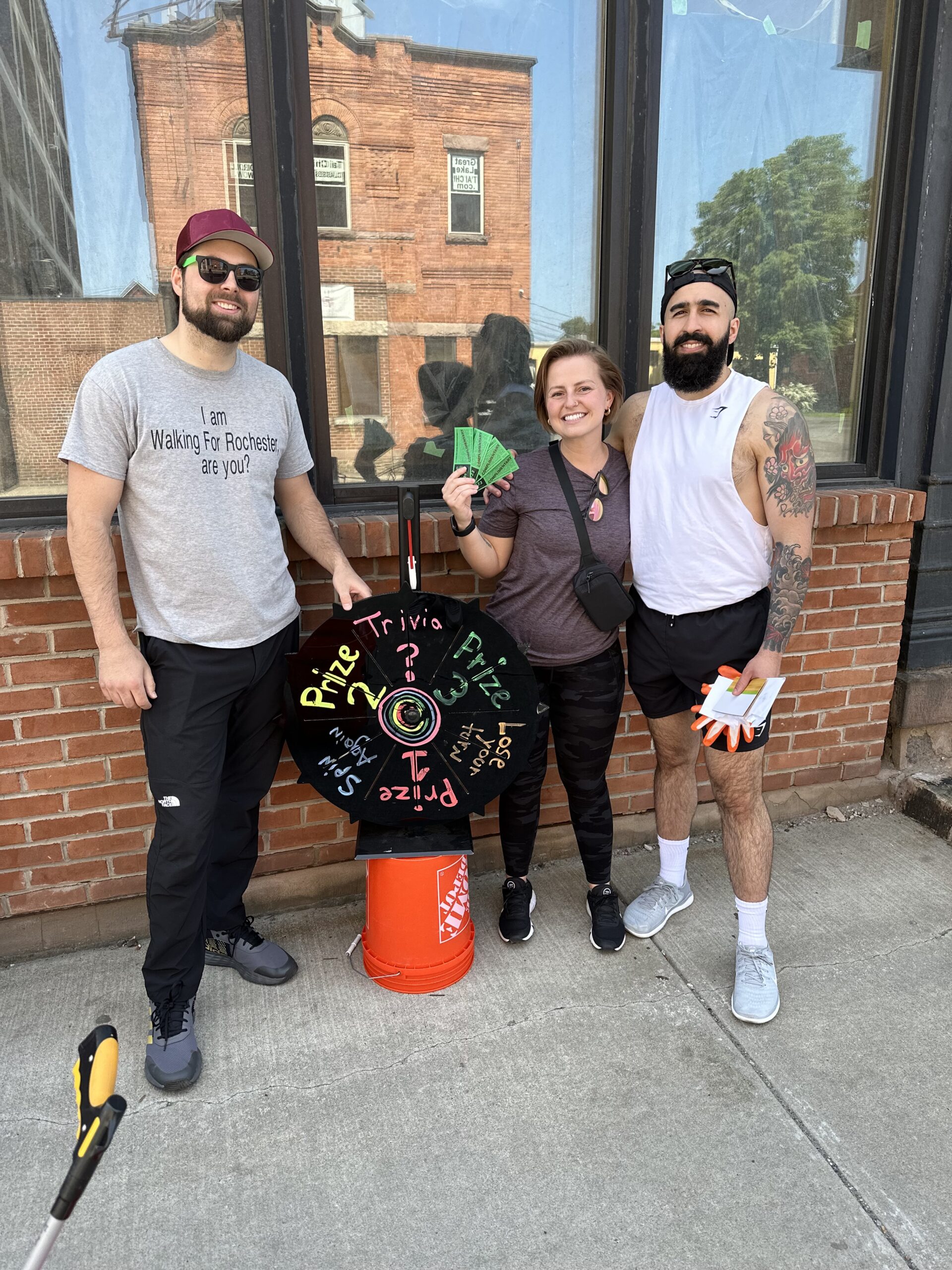 Trivia Question has been answered!
4 Rochester Red Wing tickets have been up for grabs to any volunteer who spins the wheel and lands on trivia! This past weekend, Claire was lucky enough to do so! Her litter based trivia question was: How long does the average plastic water bottle take to decompose? Answer: 450 years!
Claire has volunteered at 2 cleanups thus far! She is a local Rochester resident and Human Resources representative. She says, "I appreciate how easy it is to join a cleanup, and that I'm provided with the resources to actively impact a cause that I am passionate about. Nature is so beautiful and our community deserves a litter free city."
Claire is Walking For Rochester, are you? Join us this weekend for our next 2 cleanups!
This weekends schedule…
Saturday June 3rd Schedule:
Winton Road – 12pm – Corner of N. Winton & East ave. Suggest parking in Wendy's parking lot.
Park Avenue – 2pm – Corner of Park & Berkeley. Suggest street parking.
* This Week's Spotlight *
Walking For Rochester's Second Annual Fundraiser & Silent Auction
Are you interested in supporting our cause? We are looking for business sponsorships or auction items for our upcoming annual fall fundraiser.
Click on our flyer below to get to our fundraiser page and see how you can get involved!